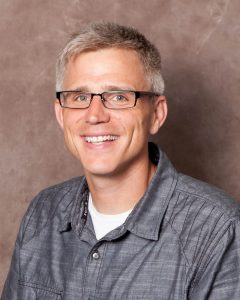 Jeremy Harris, Lead Pastor
Jeremy is Cornerstone Church's Lead Pastor. Before coming to Cornerstone, Jeremy served with Youth With a Mission and Act Beyond, leading short-term outreaches to Mexico and Turkey. In 2006, Jeremy and his family turned their short-term mission trips into a long-term stretch, and moved to Turkey as missionaries to the Muslim world. There they immersed themselves in the language and culture, planting churches and empowering Turkish locals to spread the Gospel.
When he's not busy passionately preaching with his signature Arkansas drawl, Jeremy enjoys spending time with his wife, Alyssa, and their four children, Lindsey, Madeline, Kayra, and Javan. You can often find him fishing in the warm summer months, although he humbly admits he does not catch much.
jeremy.harris@cornerstonechurchfv.org
---
Angel Washington, Sunday School Leader
Angel serves as Cornerstone's Sunday School Leader, and is in charge of teaching, curriculum, children's outreach events, and corralling the rowdy bunch of Sunday School teachers. She graduated with a degree   in nursing, and currently works at Theda Clark as Fox Valley's most amazing labor and delivery nurse.
Angel and her husband Randy have three children, Olivia, Imani, and Levi. She enjoys pursing her hobby of photography, and can often be seen snapping shots at various Cornerstone events. Angel originally hails from Minnesota, and is a Vikings (and Seahawks!) fan. However, she is so amazing that we still love her… even on Packer Sunday.
---
Denise Diedrich, Financial Secretary
Denise serves as the Financial Secretary, and is in charge of all payroll, giving, bills, and budget-related happenings at Cornerstone Church. She continues to strengthen her financial muscles through her other position at Community Benefit Tree, where she works as the office manager.
Denise and her husband Dave have 5 children: Amanda, Travis, Heather, Brianna, and Nick. When she's not busy crunching numbers, Denise enjoys bowling and playing volleyball.
---
Dave Ullmer, Elder
Dave serves as an elder for Cornerstone Church. He received a job at Miller Electric Manufacturing Company at the age of 19, where he continues to work to this day.
Dave and his beautiful wife Shirley have six children and nine grandchildren. Dave gave his heart to the Lord in 1974 after reading the first few chapters of Matthew and realizing that Jesus is the Son of God. You will often find him leading worship (which he's done since 1989!) with his wife, who accompanies him on the piano as he sings.
---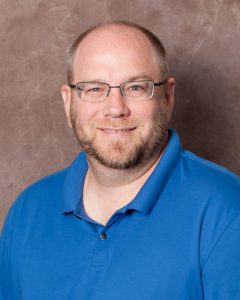 Chad Schelfhout, Elder
Chad serves as an elder for Cornerstone Church. He studied computer programming at UW Oshkosh and emerged with a degree in Software Engineering. He currently works for a software company, and has also been employed in the diverse fields of healthcare, sporting goods, and a motor boat company.
Chad and his wife Monica have been blessed with their dream of having six children. When he's not busy tinkering on computers, Chad enjoys creating delicious dishes in the kitchen, though he does not like to be tied down by the constraints of a recipe. If you are lucky, you will catch him around springtime sporting his culinary excellence in the church kitchen, as he celebrates his yearly tradition of making after-church omelets for the entire congregation.
---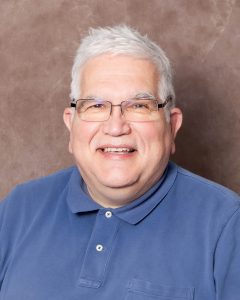 Greg Rajala, Elder
Greg serves as an elder for Cornerstone Church. He graduated with degrees in Industrial Technology and Mechanical Engineering, and has worked at Aurizon Ultrasonics, Night Owl Consulting, and Kimberly-Clark, for whom he now serves as a contractor.
Greg (together with his wife Janet, who has passed away) have six children and one grandson, Henrik. Greg enjoys working with his hands, and can often be found tinkering away on house projects or working on his car. In his teen years, Greg even designed and built his own snowmobile!